AMPCAMP - Eat Clean. Train Mean. Get Lean.
Our 6-week calorie-blasting AmpCamps will push through a plateau and tackle those last few pounds to further your physical and mental strength. Ready to kick your current regime into overdrive?

If you're currently active and looking to ...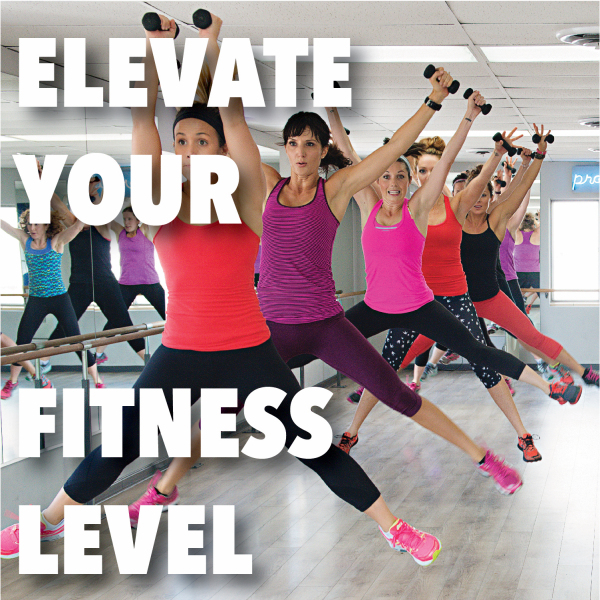 ... then you're in the right place!
Our AmpCamp programs are created for clients looking to improve their current fitness levels. Are you already a Fusion junkie and want to boost past a plateau? AmpCamp will Shock Your Body and show you ways to increase effectiveness in your workouts, educate you with nutrition advice on how and why clean eating is a huge factor to success, and provide support from instructors and other Amp'ers to take your body and mind to the next level.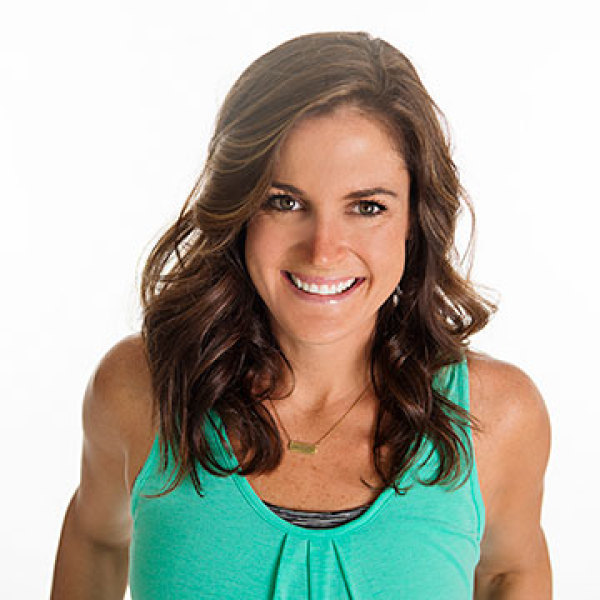 Meet our AmpCamp instructors:


Jos coaches clients to tackle their fitness and nutrition with her "don't talk about it, be about it" attitude. She motivates clients to dig deep, face the barriers of our minds and feel supported and able to make life-altering decisions to create change.






Shawna took her own success of losing 57 pounds to jumpstart her passion of leading clients on the same path to setting and reaching similar goals. Using her own weight loss season as inspiration, she understands the challenges and feelings involved in undergoing the journey of living healthy for life.
SMALL GROUP TRAINING


1-2 weekly training sessions focused on intensity and effectiveness, plus a discounted studio membership and a 5-pack of Fusion Fly
CLEAN EATING GUIDELINES


Learn what it means to eat clean, why it increases results and how nutrition affects you physically and mentally
MENTAL STRENGTH


Increase self discipline to improve confidence and gain mental toughness to up your game and tackle the next goal in your life
AmpCamp is about more than losing weight. It's building relationships, surrounding yourself with goal-oriented women pushing each other to be their best, and contributing to a healthy community. More questions? Email Jos at jossybeahm@hotmail.com or Shawna at
shawnawright2002@gmail.com.

Our next sessions of AmpCamp will appear below - if you don't see one listed, that just means the next camp is coming soon!

Live outside of KC but still want to join us? Check out our GREAT IN 8 online 8-week fitness + nutrition program.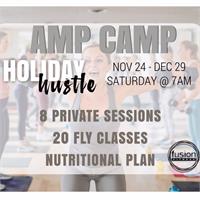 AMP CAMP Holiday Hustle

with

Joscelyn

Gann

at Mission Farms
Sat, Nov 24, 2018 at 6:45 am - 7:45 am
AMPCAMP HOLIDAY HUSTLE
* New class format created exclusively for this program:
Drenched+Hustle Hiit
*Accountability through the holiday season
*Nutritional guidance: Recipes, Meal Planning, Grocery lists, Meal Prep, and the Ccience of Fueling Your Body
*20 Fusion Fly Classes (Our Holiday Gift to you!)
*Inspiration Guidance. Spiritual and Mental fitness to keep you motivated for your physical workouts.
DON'T WAIT TILL NEXT YEAR TO BECOME THE BEST VERSION OF YOURSELF!