Restorative Yoga
This class is taught by: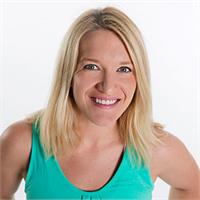 "I love the support and sense of community I feel everytime I'm in a Fusion studio."
Packing her Restorative Yoga classes at all three studios, Paige's calm, tranquil personality reflects the relaxation given to clients throughout each hour she dedicates to spreading peace. Loving our regular classes as a client, she appreciates giving her body the rest and extra stretching to compliment the challenges of our other classes, and feels thankful for the opportunity to help clients achieve this balance as well. "I love sharing yoga with people who are grateful for their health and eager to learn about the many components of overall health and wellness."
Ease stress by centering your breath and body - aligning the physical and mental by practicing stillness and gentle movement. Restorative yoga calms and reduces stress and anxiety as well as increases circulation and improves flexibility.
Upcoming classes:
Sign Up

Sun

Aug 19 12:15 pm - 1:15 pm

with

Mendi

Eskew




Sign Up

Mon

Aug 20 6:40 pm - 7:40 pm

with

Paige

Sutherland




Sign Up

Sun

Aug 26 12:15 pm - 1:15 pm

with

Mendi

Eskew




Sign Up

Mon

Aug 27 6:40 pm - 7:40 pm

with

Kristen

Marsh




Sun

Sep 02 12:15 pm - 1:15 pm

with

Mendi

Eskew




Sun

Sep 09 12:15 pm - 1:15 pm

with

Mendi

Eskew




Mon

Sep 10 6:40 pm - 7:40 pm

with

Kristen

Marsh




Sun

Sep 16 12:15 pm - 1:15 pm

with

Mendi

Eskew




Mon

Sep 17 6:40 pm - 7:40 pm

with

Kristen

Marsh




Sun

Sep 23 12:15 pm - 1:15 pm

with

Mendi

Eskew




Mon

Sep 24 6:40 pm - 7:40 pm

with

Kristen

Marsh




Sun

Sep 30 12:15 pm - 1:15 pm

with

Mendi

Eskew




Mon

Oct 01 6:40 pm - 7:40 pm

with

Kristen

Marsh




Sun

Oct 07 12:15 pm - 1:15 pm

with

Mendi

Eskew




Mon

Oct 08 6:40 pm - 7:40 pm

with

Kristen

Marsh




Sun

Oct 14 12:15 pm - 1:15 pm

with

Mendi

Eskew




Mon

Oct 15 6:40 pm - 7:40 pm

with

Kristen

Marsh




Sun

Oct 21 12:15 pm - 1:15 pm

with

Mendi

Eskew




Mon

Oct 22 6:40 pm - 7:40 pm

with

Kristen

Marsh