Barre Express
This class is taught by: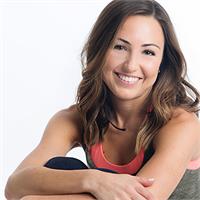 "There is a unique story to everyone who walks in our doors, and I love being a part of their journeys toward health."
Katie's sweet smile quickly turns to business in her tough, well planned sequences of working one body part to the next. With loud, fun music, her classes inspire each client to listen to their own bodies and push past their perceived comfort zones. She loves catering to the unique personalities and fitness levels of clients who each come to work their hardest, appreciating the community of support that brings it all together. Her biggest challenge yet? Motherhood: "It has exposed my weaknesses, my selfishness, my desire for controlling my own little world and challenged me to change for the better. We never know we can do something until we try - and we never become stronger unless we rise to the challenge."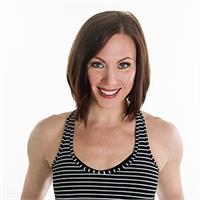 "I love the contagious atmosphere of Fusion - everyone coming to work their bodies to the max!"
Shauna's passion for leading a class full of clients stems from her years as a middle school teacher - helping people change their outlooks from negative to positive is what inspires her most. Shauna's energy spreads throughout the room and she loves seeing clients' everyday dedication to bettering themselves. From her killer music (she loves a good Throwback Thursday full of old school R&B) to her beautiful posture & form, Shauna's classes will challenge your body and strengthen your confidence as you keep up with her creative moves.
All the goodness of Barre packed into 45 minutes! Make the most of your workout and tone your body with this efficiently planned class, focusing on isolation and burnout, you'll be glad you came to our barre!
Upcoming classes:
Sign Up

Mon

Dec 17 4:30 pm - 5:15 pm

with

Katie

Hirleman




Sign Up

Tue

Dec 18 6:30 am - 7:15 am

with

Shauna

Pierce




Sign Up

Tue

Dec 18 9:30 am - 10:15 am

with

Shauna

Pierce




Sign Up

Wed

Dec 19 12:00 pm - 12:45 pm

with

Courtney

Isaacson




Sign Up

Wed

Dec 26 12:00 pm - 12:45 pm

with

Courtney

Isaacson




Wed

Jan 02 12:00 pm - 12:45 pm

with

Courtney

Isaacson




Mon

Jan 07 4:30 pm - 5:15 pm

with

Katie

Hirleman




Tue

Jan 08 6:30 am - 7:15 am

with

Shauna

Pierce




Tue

Jan 08 9:30 am - 10:15 am

with

Shauna

Pierce




Wed

Jan 09 12:00 pm - 12:45 pm

with

Courtney

Isaacson