Burn with your Boy
This class is taught by: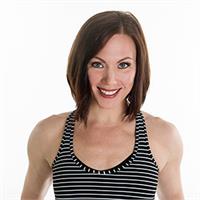 "I love the contagious atmosphere of Fusion - everyone coming to work their bodies to the max!"
Shauna's passion for leading a class full of clients stems from her years as a middle school teacher - helping people change their outlooks from negative to positive is what inspires her most. Shauna's energy spreads throughout the room and she loves seeing clients' everyday dedication to bettering themselves. From her killer music (she loves a good Throwback Thursday full of old school R&B) to her beautiful posture & form, Shauna's classes will challenge your body and strengthen your confidence as you keep up with her creative moves.
Burn with your boy! Bring your guy to class and Shauna & Jos will make your men sweat! Bond over push ups and planks, punches and kicks. Strengthen your relationship as you strengthen your abs! This class is always a blast. Price is per couple. Sign up for yourself and we will assume you are bringing your lover!
Daycare is provided! Sign up under classes to reserve a spot for your kiddos!