Happy Hour - Instructor's Choice Wear Sneakers
This class is taught by: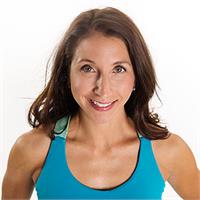 "I love how strong I feel punching, kicking, and sweating with a bunch of bad a$$ women!"
Erica is known for her intense, push-you-past-your-limits cardio classes - and she loves every minute of it. "There's never been a time when I've walked out of the studio not feeling better than when I'd walked in - the energy, positivity, and overall awesomeness of our clients is contagious!" Whether its helping a newbie set-up for class or persuading a regular to jump higher or faster, Erica is ever-present and zips throughout the room busting out burpees right next to clients to keep them going. "I absolutely love our environment here of kindness, acceptance, and total support. It pushes me to want to be my best every single day."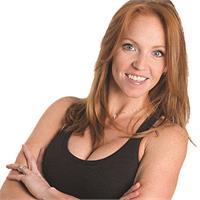 "I love being surrounded by people so passionate about working hard and reaching their goals at Fusion."
Jenny's sweet demeanor is all business as soon as the music starts - her classes are full of fun sequences that keep the focus on concentration and form rather than how hard hearts are beating and sweat is dripping. True to our intense Fusion style, she loves "to see a room full of women working their butt's off," and is continually encouraged by the dedication of clients. "Barre brings me back to my days of dance," she says, and feels grateful for her days of endurance training and that now her body is able to be challenged on a regular basis. Fitness to her is "such an amazing gift," and she is happy to be able to share it with clients and the Fusion family.
Get your sweat on before you kick off the weekend with a 45 minute all-in-workout! Wear your sneakers and be ready to make 45 minutes count! You can count on a cardio and toning combo that will start your weekend off right!
Upcoming classes:
Sign Up

Fri

Oct 19 4:30 pm - 5:15 pm

with

Erica

Creger




Sign Up

Fri

Oct 26 4:30 pm - 5:15 pm

with

Jenny

Muntzel




Fri

Nov 02 4:30 pm - 5:15 pm

with

Jenny

Muntzel




Fri

Nov 09 4:30 pm - 5:15 pm

with

Jenny

Muntzel




Fri

Nov 16 4:30 pm - 5:15 pm

with

Jenny

Muntzel




Fri

Nov 23 4:30 pm - 5:15 pm

with

Jenny

Muntzel




Fri

Nov 30 4:30 pm - 5:15 pm

with

Jenny

Muntzel




Fri

Dec 07 4:30 pm - 5:15 pm

with

Jenny

Muntzel




Fri

Dec 14 4:30 pm - 5:15 pm

with

Jenny

Muntzel




Fri

Dec 21 4:30 pm - 5:15 pm

with

Jenny

Muntzel




Fri

Dec 28 4:30 pm - 5:15 pm

with

Jenny

Muntzel




Fri

Jan 04 4:30 pm - 5:15 pm

with

Jenny

Muntzel




Fri

Jan 11 4:30 pm - 5:15 pm

with

Jenny

Muntzel




Fri

Jan 18 4:30 pm - 5:15 pm

with

Jenny

Muntzel




Fri

Jan 25 4:30 pm - 5:15 pm

with

Jenny

Muntzel




Fri

Feb 01 4:30 pm - 5:15 pm

with

Jenny

Muntzel