Fusion Express
This class is taught by: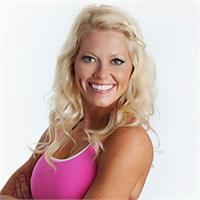 "Everyone deserves to look and feel their best - we've only got one body and it's so important to treat it with respect and kindness."
The creator and owner of our amazing Fusion community, Darby still loves teaching and taking classes every day. Building her own mix of cardio and unique toning moves to get the job done in just one hour, Darby still loves to pull out 'old school Fusion' in some of her classes to seriously focus on the core and creating long, lean muscle tone. Known for her loud, wild music and cool moves in the studio, Darby inspires clients to be healthier and better versions of themselves, focusing on how good it feels to move our bodies and get stronger with each class. "If we don't challenge ourselves, we don't change - Fusion is all about pushing past our comfort zones to see what lies beyond the walls we've built and are scared to climb over. That's where our full potential gets sparked!"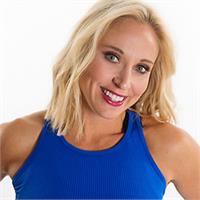 "No matter how blah I feel walking into the studio, within the first 5 minutes of class it's as if my brain has been completely cleared of all negativity - Fusion is my therapy."
"After having two kids I needed something to kick my body into gear, and I found it at Fusion," she says, loving the opportunity every day to spread that same benefits to clients. Francie's sense of humor creates a fun and confident environment to lead clients through challenging and creative sequences - she operates at top speed and enjoys motivating clients to push themselves harder than they think possible. "Not a day goes by that I leave the studio without having had a client impact my life in a positive way - Fusion is an adrenaline rush that sticks with you for the rest of the day."
This powerful, quick-paced body sculpting class rapidly transitions through targeted sequences to elongate and tone your entire body. Our original creation, this class upholds high standards to challenge you beyond your limits.
Upcoming classes:
Sign Up

Tue

Sep 26 9:40 am - 10:25 am

with

Darby

Brender




Sign Up

Thu

Sep 28 8:20 am - 9:10 am

with

Francie

Bradley




Sign Up

Tue

Oct 03 9:40 am - 10:25 am

with

Darby

Brender




Sign Up

Thu

Oct 05 8:20 am - 9:10 am

with

Francie

Bradley




Tue

Oct 10 9:40 am - 10:25 am

with

Darby

Brender




Thu

Oct 12 8:20 am - 9:10 am

with

Francie

Bradley




Tue

Oct 17 9:40 am - 10:25 am

with

Darby

Brender




Thu

Oct 19 8:20 am - 9:10 am

with

Francie

Bradley




Tue

Oct 24 9:40 am - 10:25 am

with

Darby

Brender




Thu

Oct 26 8:20 am - 9:10 am

with

Francie

Bradley




Tue

Oct 31 9:40 am - 10:25 am

with

Darby

Brender




Thu

Nov 02 8:20 am - 9:10 am

with

Francie

Bradley




Tue

Nov 07 9:40 am - 10:25 am

with

Darby

Brender




Thu

Nov 09 8:20 am - 9:10 am

with

Francie

Bradley