Fusion Express
This class is taught by:
"Everyone deserves to look and feel their best - we've only got one body and it's so important to treat it with respect and kindness."
The creator and owner of our amazing Fusion community, Darby still loves teaching and taking classes every day. Building her own mix of cardio and unique toning moves to get the job done in just one hour, Darby still loves to pull out 'old school Fusion' in some of her classes to seriously focus on the core and creating long, lean muscle tone. Known for her loud, wild music and cool moves in the studio, Darby inspires clients to be healthier and better versions of themselves, focusing on how good it feels to move our bodies and get stronger with each class. "If we don't challenge ourselves, we don't change - Fusion is all about pushing past our comfort zones to see what lies beyond the walls we've built and are scared to climb over. That's where our full potential gets sparked!"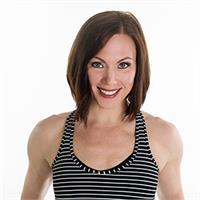 "I love the contagious atmosphere of Fusion - everyone coming to work their bodies to the max!"
Shauna's passion for leading a class full of clients stems from her years as a middle school teacher - helping people change their outlooks from negative to positive is what inspires her most. Shauna's energy spreads throughout the room and she loves seeing clients' everyday dedication to bettering themselves. From her killer music (she loves a good Throwback Thursday full of old school R&B) to her beautiful posture & form, Shauna's classes will challenge your body and strengthen your confidence as you keep up with her creative moves.
This powerful, quick-paced body sculpting class rapidly transitions through targeted sequences to elongate and tone your entire body. Our original creation, this class upholds high standards to challenge you beyond your limits! At only 45 minutes, this class has been shortened in time - but not in results!
Upcoming classes:
Sign Up

Thu

Dec 13 4:30 pm - 5:15 pm

with

Jentry

Kerley




Sign Up

Mon

Dec 17 12:00 pm - 12:45 pm

with

Darby

Brender




Sign Up

Thu

Dec 20 4:30 pm - 5:15 pm

with

Jentry

Kerley




Sign Up

Thu

Dec 27 4:30 pm - 5:15 pm

with

Jentry

Kerley




Thu

Jan 03 4:30 pm - 5:15 pm

with

Shauna

Pierce




Mon

Jan 07 12:00 pm - 12:45 pm

with

Darby

Brender




Thu

Jan 10 4:30 pm - 5:15 pm

with

Shauna

Pierce




Mon

Jan 14 12:00 pm - 12:45 pm

with

Darby

Brender