Bikini Boot Camp 101 - wear sneakers
This class is taught by: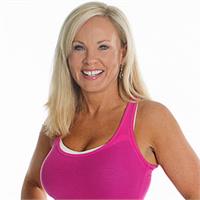 "To me, there's nothing more exciting or gratifying than being a part of the learning process that helps others grow and become better."
With a passion for fitness and love of instructing from her years as a high school teacher, Amy brings her skills to every class she comes bouncing into. Whether she's cracking jokes or telling clients to drop lower or jump higher, Amy's huge personality entertains and challenges through her fun moves and love of Fusion. "Being a part of a community of strong, supportive, inspiring women who truly want to see other succeed is the best! It's rare and it happens every damn day at Fusion," she says, and knows what happiness she finds in helping people learn new skills or break new barriers. "To see the sparkle in someone's eye when they grasp a new concept - being a part of the learning process is so special because I get to see people growing, their confidence increasing and watch them get stronger mentally and physically - I just love it."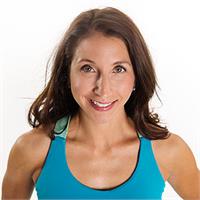 "I love how strong I feel punching, kicking, and sweating with a bunch of bad a$$ women!"
Erica is known for her intense, push-you-past-your-limits cardio classes - and she loves every minute of it. "There's never been a time when I've walked out of the studio not feeling better than when I'd walked in - the energy, positivity, and overall awesomeness of our clients is contagious!" Whether its helping a newbie set-up for class or persuading a regular to jump higher or faster, Erica is ever-present and zips throughout the room busting out burpees right next to clients to keep them going. "I absolutely love our environment here of kindness, acceptance, and total support. It pushes me to want to be my best every single day."
"To see our Fusion community of women making such positive changes, both physical and mental, and to be a part of this amazing group - is hard to put into words."
Focusing her classes on making the hour the most beneficial for every body in the room, Katie's enthusiasm digs deep and her body inspires those last few reps. A mom of three ("nothing in the world can compare to the strength and power of a woman giving birth"), Katie is passionate about helping the next generation of girls focus on loving themselves and being healthy. Aside from regular killer classes, Katie also created Fusion Fierce - a Fusion class designed for tween girls. Inspiring them each week with a fun workout and positive conversations, her sunshine smiles radiate throughout our studios.
Learn how to most effectively punch, kick, squat and lunge your way through our heart pumping Bikini Bootcamp class. Expect 30 minutes of heart-pumping cardio followed by 30 minutes of technique-driven toning.