Stretch Lab
This class is taught by:
"To see our Fusion community of women making such positive changes, both physical and mental, and to be a part of this amazing group - is hard to put into words."
Focusing her classes on making the hour the most beneficial for every body in the room, Katie's enthusiasm digs deep and her body inspires those last few reps. A mom of three ("nothing in the world can compare to the strength and power of a woman giving birth"), Katie is passionate about helping the next generation of girls focus on loving themselves and being healthy. Aside from regular killer classes, Katie also created Fusion Fierce - a Fusion class designed for tween girls. Inspiring them each week with a fun workout and positive conversations, her sunshine smiles radiate throughout our studios.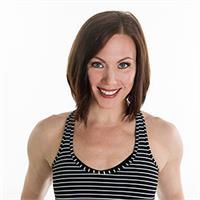 "I love the contagious atmosphere of Fusion - everyone coming to work their bodies to the max!"
Shauna's passion for leading a class full of clients stems from her years as a middle school teacher - helping people change their outlooks from negative to positive is what inspires her most. Shauna's energy spreads throughout the room and she loves seeing clients' everyday dedication to bettering themselves. From her killer music (she loves a good Throwback Thursday full of old school R&B) to her beautiful posture & form, Shauna's classes will challenge your body and strengthen your confidence as you keep up with her creative moves.
Stretch Lab! Feel good. Restore, revive, and realign your body with Stretch Lab. Improve your posture and prevent injury with this 25-minute stretch sequence. Stretching is just as important as sweating. This is a game changer.
Upcoming classes:
Sign Up

Thu

Jun 01 10:20 am - 10:45 am

with

Katie

Moreland




Sign Up

Sat

Jun 03 10:45 am - 11:10 am

with

Courtney

Isaacson




Sign Up

Thu

Jun 08 10:20 am - 10:45 am

with

Courtney

Isaacson




Sign Up

Sat

Jun 10 10:45 am - 11:10 am

with

Courtney

Isaacson




Thu

Jun 15 10:20 am - 10:45 am

with

Katie

Moreland




Sat

Jun 17 10:45 am - 11:10 am

with

Courtney

Isaacson




Thu

Jun 22 10:20 am - 10:45 am

with

Katie

Moreland




Sat

Jun 24 10:45 am - 11:10 am

with

Shauna

Pierce




Thu

Jun 29 10:20 am - 10:45 am

with

Katie

Moreland




Sat

Jul 01 10:45 am - 11:10 am

with

Shauna

Pierce




Thu

Jul 06 10:20 am - 10:45 am

with

Katie

Moreland




Sat

Jul 08 10:45 am - 11:10 am

with

Courtney

Isaacson




Thu

Jul 13 10:20 am - 10:45 am

with

Katie

Moreland




Sat

Jul 15 10:45 am - 11:10 am

with

Courtney

Isaacson




Thu

Jul 20 10:20 am - 10:45 am

with

Katie

Moreland




Sat

Jul 22 10:45 am - 11:10 am

with

Courtney

Isaacson




Thu

Jul 27 10:20 am - 10:45 am

with

Katie

Moreland




Sat

Jul 29 10:45 am - 11:10 am

with

Courtney

Isaacson




Thu

Aug 03 10:20 am - 10:45 am

with

Katie

Moreland




Sat

Aug 05 10:45 am - 11:10 am

with

Courtney

Isaacson