Stretch Lab
This class is taught by: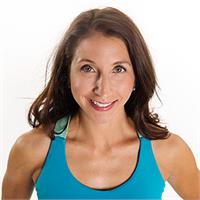 "I love how strong I feel punching, kicking, and sweating with a bunch of bad a$$ women!"
Erica is known for her intense, push-you-past-your-limits cardio classes - and she loves every minute of it. "There's never been a time when I've walked out of the studio not feeling better than when I'd walked in - the energy, positivity, and overall awesomeness of our clients is contagious!" Whether its helping a newbie set-up for class or persuading a regular to jump higher or faster, Erica is ever-present and zips throughout the room busting out burpees right next to clients to keep them going. "I absolutely love our environment here of kindness, acceptance, and total support. It pushes me to want to be my best every single day."
Growing up being active was always part of Britt's lifestyle. Running track and cross country in high school and continuing to work out in college, staying healthy was always a high priority to her. When she graduated from Mizzou in 2013 and moved home to Kansas City, she completed some half marathons and found Fusion. She was instantly hooked! Fusion toned muscles in a way that running just didn't. That along with the people, the music, the energy at the studios kept Britt coming back for more. Working full time at her family's business required Britt to find a workout that that was fast/effective and that's exactly why she feels fusion is the best method there is in KC. Britt's classes are so fun you will get lost in the workout and have an amazing power hour!
A quote from Britt. "The main reason I love fusion so much is that even after being a client here for 4 + years, the classes STILL kick my butt. Every time. I have never left one fusion class and thought "oh that was easy." That's why I love this place. It's constantly changing/challenging me to push past my comfort zone and still leaves my muscles sore, week after week. I truly feel Fusion has made me the best version of myself and I can't wait to give that feeling back to clients as an instructor!"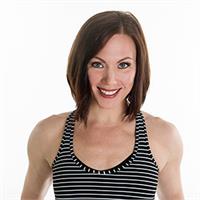 "I love the contagious atmosphere of Fusion - everyone coming to work their bodies to the max!"
Shauna's passion for leading a class full of clients stems from her years as a middle school teacher - helping people change their outlooks from negative to positive is what inspires her most. Shauna's energy spreads throughout the room and she loves seeing clients' everyday dedication to bettering themselves. From her killer music (she loves a good Throwback Thursday full of old school R&B) to her beautiful posture & form, Shauna's classes will challenge your body and strengthen your confidence as you keep up with her creative moves.
Stretch Lab! Feel good. Restore, revive, and realign your body with Stretch Lab. Improve your posture and prevent injury with this 25-minute stretch sequence. Stretching is just as important as sweating. This is a game changer.
Upcoming classes:
Sign Up

Thu

Dec 13 10:15 am - 10:35 am

with

Erica

Creger




Sign Up

Sat

Dec 15 10:45 am - 11:10 am

with

Britt

Cali




Sign Up

Thu

Dec 20 10:15 am - 10:35 am

with

Erica

Creger




Sign Up

Sat

Dec 22 10:45 am - 11:10 am

with

Erica

Creger




Sign Up

Thu

Dec 27 10:15 am - 10:35 am

with

Erica

Creger




Sat

Dec 29 10:45 am - 11:10 am

with

Shauna

Pierce




Thu

Jan 03 10:15 am - 10:35 am

with

Erica

Creger




Sat

Jan 05 10:45 am - 11:10 am

with

Britt

Cali