SYNC
This class is taught by: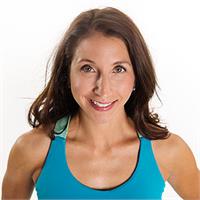 "I love how strong I feel punching, kicking, and sweating with a bunch of bad a$$ women!"
Erica is known for her intense, push-you-past-your-limits cardio classes - and she loves every minute of it. "There's never been a time when I've walked out of the studio not feeling better than when I'd walked in - the energy, positivity, and overall awesomeness of our clients is contagious!" Whether its helping a newbie set-up for class or persuading a regular to jump higher or faster, Erica is ever-present and zips throughout the room busting out burpees right next to clients to keep them going. "I absolutely love our environment here of kindness, acceptance, and total support. It pushes me to want to be my best every single day."
Strength + Cycle. One sweaty hour combining the disciplines of Fusion Fly Cycle and a Weighted HIIT class. That's right heavier weights... (10 lbs) alternating with traditional style fusion HIIT. Your body will love this sweaty little party!
Upcoming classes: