FUSION focus
This class is taught by: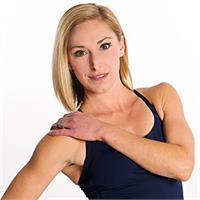 "Fusion was the most challenging class I had ever taken - I truly believe this concept is the ultimate recipe for fitness success."
Equipped with a deep understanding of the body from her years as a ballet dancer and fitness trainer, Brooke knows what it takes to make the transformations her clients desire. Whether it's building cardio endurance or focusing on building stronger muscles, clients love her attention to form and pushing them to their max. "Fusion's method is the answer for all of us - providing a solid emphasis on forming lean muscle, pure devotion to creating a strong core, and an upbeat, fast-paced class to maintain an elevated heart rate - you can't go wrong." Imitating her amazing form provides constant motivation to keep moving during class, and Brooke's sense of humor makes the time move quickly throughout her hour-long, full body workouts.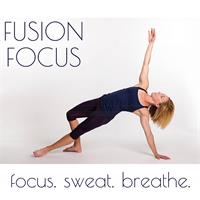 Focus. Breathe. Sweat. We're bringing you a crazy tough workout bundled with meditation, motivation and serious movement to music. Fusion Focus is a heart-opening, body strengthening, high intensity sweat sesh. Feel stronger, clearer, more connected, and grounded. Wear tennis shoes 'cuz anything goes in this hour long dose of inspiration.
Upcoming classes:
Sign Up

Thu

Oct 18 9:40 am - 10:40 am

with

Brooke

Degnan




Sign Up

Thu

Oct 25 9:40 am - 10:40 am

with

Brooke

Degnan




Thu

Nov 01 9:40 am - 10:40 am

with

Brooke

Degnan




Thu

Nov 08 9:40 am - 10:40 am

with

Brooke

Degnan




Thu

Nov 15 9:40 am - 10:40 am

with

Brooke

Degnan




Thu

Nov 22 9:40 am - 10:40 am

with

Brooke

Degnan




Thu

Nov 29 9:40 am - 10:40 am

with

Brooke

Degnan




Thu

Dec 06 9:40 am - 10:40 am

with

Brooke

Degnan




Thu

Dec 13 9:40 am - 10:40 am

with

Brooke

Degnan




Thu

Dec 20 9:40 am - 10:40 am

with

Brooke

Degnan