SYNC
This class is taught by: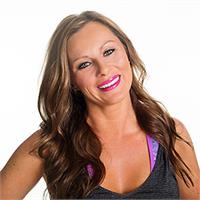 "The Fusion community is such a rare find - our environment of support, encouragement and kindness is so incredibly special and has made my life so much richer."
Hugely passionate about helping others find their own strength from the years she has spent building her own, Jos brings her heart and soul to every class and client. Her dedicating energy in classes and our AmpCamp program radiates her love of fitness as a way to challenge ourselves, be stronger than yesterday, and push past our self-made limitations. AmpCamp coaching close to her heart, she teaches clients about the importance of pushing through struggles - whatever they may be - coming out on the other side, she says, exposes our weaknesses, rips open battles scars we need to heal and forces us to be the very strongest that we can be. Jos stresses the importance of being grateful each day for our healthy bodies by taking care of them through fitness, nutrition, and self appreciation. "I firmly believe the strength and discipline cultivated in our studios translates to real life growth - fitness is about so much more than skinny jeans or a number on the scale."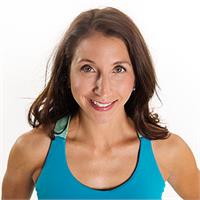 "I love how strong I feel punching, kicking, and sweating with a bunch of bad a$$ women!"
Erica is known for her intense, push-you-past-your-limits cardio classes - and she loves every minute of it. "There's never been a time when I've walked out of the studio not feeling better than when I'd walked in - the energy, positivity, and overall awesomeness of our clients is contagious!" Whether its helping a newbie set-up for class or persuading a regular to jump higher or faster, Erica is ever-present and zips throughout the room busting out burpees right next to clients to keep them going. "I absolutely love our environment here of kindness, acceptance, and total support. It pushes me to want to be my best every single day."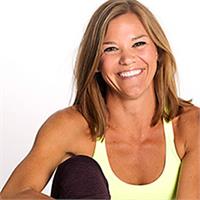 "I love pumping up the clients through music and words, and enjoy the feeling that I am responsible for driving the energy during class."
After the birth of her second child, Liz fell in love with Fusion's difficult, high energy classes on her search for the most effective workout in KC. "Fusion taught me you have to push yourself out of your comfort zones to create change," she says, and now loves the responsibility she feels for bringing clients to their full potential. Her favorite class, Fusion Mix, brings the best of intense toning mixed with cardio moves to spike the heart rate and burn calories - through her music and coaching tough combos she hopes to push clients to be their best, happiest selves.
Strength + Cycle. In one dynamic hour we combine the disciplines of Fusion Fly Cycle and a Weighted HIIT class.
8-10 LB weights are used to burn and build muscle. Hop on the bike torch calories and give you that lean shredded look!
Upcoming classes:
Waitlist

Sat

Oct 20 8:25 am - 9:25 am

with

Joscelyn

Gann




Class Full

Mon

Oct 22 5:25 am - 6:15 am

with

Erica

Creger




Sign Up

Tue

Oct 23 8:30 am - 9:30 am

with

Liz

Wallace




Sign Up

Tue

Oct 23 12:00 pm - 12:45 pm

with

Joscelyn

Gann




Waitlist

Sat

Oct 27 8:25 am - 9:25 am

with

Joscelyn

Gann




Waitlist

Mon

Oct 29 5:25 am - 6:15 am

with

Erica

Creger




Sign Up

Tue

Oct 30 8:30 am - 9:30 am

with

Liz

Wallace




Sign Up

Tue

Oct 30 12:00 pm - 12:45 pm

with

Joscelyn

Gann




Sat

Nov 03 8:25 am - 9:25 am

with

Joscelyn

Gann




Mon

Nov 05 5:25 am - 6:15 am

with

Erica

Creger




Tue

Nov 06 8:30 am - 9:30 am

with

Liz

Wallace




Tue

Nov 06 12:00 pm - 12:45 pm

with

Joscelyn

Gann




Sat

Nov 10 8:25 am - 9:25 am

with

Erica

Creger