Fusion Pop Up at MADE IN KC
This class is taught by: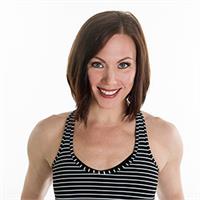 "I love the contagious atmosphere of Fusion - everyone coming to work their bodies to the max!"
Shauna's passion for leading a class full of clients stems from her years as a middle school teacher - helping people change their outlooks from negative to positive is what inspires her most. Shauna's energy spreads throughout the room and she loves seeing clients' everyday dedication to bettering themselves. From her killer music (she loves a good Throwback Thursday full of old school R&B) to her beautiful posture & form, Shauna's classes will challenge your body and strengthen your confidence as you keep up with her creative moves.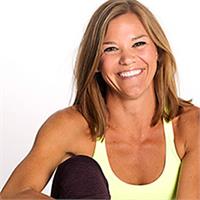 "I love pumping up the clients through music and words, and enjoy the feeling that I am responsible for driving the energy during class."
After the birth of her second child, Liz fell in love with Fusion's difficult, high energy classes on her search for the most effective workout in KC. "Fusion taught me you have to push yourself out of your comfort zones to create change," she says, and now loves the responsibility she feels for bringing clients to their full potential. Her favorite class, Fusion Mix, brings the best of intense toning mixed with cardio moves to spike the heart rate and burn calories - through her music and coaching tough combos she hopes to push clients to be their best, happiest selves.
Start your morning the best kind of way with a workout and shopping to support your favorite local vendors!
Join us at the new KC Marketplace on the plaza for a workout with Liz, and then stick around for coffee and to shop the new space.