Yoga Nidra
This class is taught by: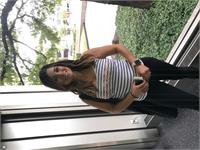 April began her yoga practice in 2011 which originally started as something to do do just for fun, but ended up turning into a life changing journey that has truly transformed her entire life, just like Fusion- what started out as a way to push past her limits physically- the high energy and incredibly strong community here has truly transformed her from the inside out.
With roots in vinyasa and deep stretch, April has a way of blending and teaching an all levels class. Her main focus as a teacher is to connect with her clients and create a space where clients feel comfortable, confident and empowered in their practice. I look forward to bringing the calm and balance that is so needed to round out the fast paced high energy level we all know and love so much.
"Yoga is not just about touching your toes, it's about what you learn on the way down."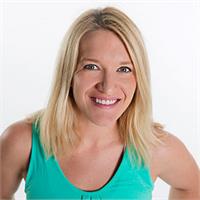 "I love the support and sense of community I feel everytime I'm in a Fusion studio."
Packing her Restorative Yoga classes at all three studios, Paige's calm, tranquil personality reflects the relaxation given to clients throughout each hour she dedicates to spreading peace. Loving our regular classes as a client, she appreciates giving her body the rest and extra stretching to compliment the challenges of our other classes, and feels thankful for the opportunity to help clients achieve this balance as well. "I love sharing yoga with people who are grateful for their health and eager to learn about the many components of overall health and wellness."
Yoga Nidra is the practice and art of Yogic Sleep. In this class you will be guided through a detailed sleep meditation that will allow your body and mind to slip into a deep state of relaxation. The brain will switch from Beta to Alpha waves, allowing your nervous system to reset to a calmer state and your hormonal system begins to relearn how to balance itself. Studies show that one hour in Yoga Nidra is as restorative as four hours of uninterrupted sleep. This type of meditation is done lying on your back in Shavasana. *Wear comfortable clothes and bring a blanket and eye pillow if you would like to use them during the practice.
Upcoming classes:
Sign Up

Tue

Jan 22 12:00 pm - 12:45 pm

with

April

Trout




Sign Up

Tue

Jan 29 12:00 pm - 12:45 pm

with

Paige

Sutherland




Tue

Feb 05 12:00 pm - 12:45 pm

with

Paige

Sutherland




Tue

Feb 12 12:00 pm - 12:45 pm

with

Paige

Sutherland




Tue

Feb 19 12:00 pm - 12:45 pm

with

Paige

Sutherland




Tue

Feb 26 12:00 pm - 12:45 pm

with

Paige

Sutherland




Tue

Mar 05 12:00 pm - 12:45 pm

with

Paige

Sutherland




Tue

Mar 12 12:00 pm - 12:45 pm

with

Paige

Sutherland




Tue

Mar 19 12:00 pm - 12:45 pm

with

Paige

Sutherland




Tue

Mar 26 12:00 pm - 12:45 pm

with

Paige

Sutherland




Tue

Apr 02 12:00 pm - 12:45 pm

with

Paige

Sutherland




Tue

Apr 09 12:00 pm - 12:45 pm

with

Paige

Sutherland




Tue

Apr 16 12:00 pm - 12:45 pm

with

Paige

Sutherland




Tue

Apr 23 12:00 pm - 12:45 pm

with

Paige

Sutherland




Tue

Apr 30 12:00 pm - 12:45 pm

with

Paige

Sutherland




Tue

May 07 12:00 pm - 12:45 pm

with

Paige

Sutherland




Tue

May 14 12:00 pm - 12:45 pm

with

Paige

Sutherland