Tabata + Toning - wear sneakers
This class is taught by: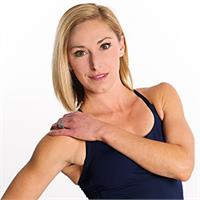 "Fusion was the most challenging class I had ever taken - I truly believe this concept is the ultimate recipe for fitness success."
Equipped with a deep understanding of the body from her years as a ballet dancer and fitness trainer, Brooke knows what it takes to make the transformations her clients desire. Whether it's building cardio endurance or focusing on building stronger muscles, clients love her attention to form and pushing them to their max. "Fusion's method is the answer for all of us - providing a solid emphasis on forming lean muscle, pure devotion to creating a strong core, and an upbeat, fast-paced class to maintain an elevated heart rate - you can't go wrong." Imitating her amazing form provides constant motivation to keep moving during class, and Brooke's sense of humor makes the time move quickly throughout her hour-long, full body workouts.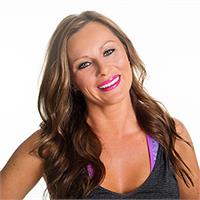 "The Fusion community is such a rare find - our environment of support, encouragement and kindness is so incredibly special and has made my life so much richer."
Hugely passionate about helping others find their own strength from the years she has spent building her own, Jos brings her heart and soul to every class and client. Her dedicating energy in classes and our AmpCamp program radiates her love of fitness as a way to challenge ourselves, be stronger than yesterday, and push past our self-made limitations. AmpCamp coaching close to her heart, she teaches clients about the importance of pushing through struggles - whatever they may be - coming out on the other side, she says, exposes our weaknesses, rips open battles scars we need to heal and forces us to be the very strongest that we can be. Jos stresses the importance of being grateful each day for our healthy bodies by taking care of them through fitness, nutrition, and self appreciation. "I firmly believe the strength and discipline cultivated in our studios translates to real life growth - fitness is about so much more than skinny jeans or a number on the scale."
Tabatas offer a challenging workout for those who crave the cardio high! This class combines high-intensity exercises performed for 20 seconds with 10 second toning periods between rounds. We lace each tabata round with muscle-specific toning to achieve max results from this hour workout.
Upcoming classes:
Tue

Nov 21 9:30 am - 10:30 am

with

Brooke

Degnan




Sign Up

Mon

Nov 27 8:30 am - 9:30 am

with

Brooke

Degnan




Sign Up

Tue

Nov 28 9:30 am - 10:30 am

with

Brooke

Degnan




Waitlist

Thu

Nov 30 6:00 am - 7:00 am

with

Joscelyn

Gann




Sign Up

Mon

Dec 04 8:30 am - 9:30 am

with

Brooke

Degnan




Sign Up

Tue

Dec 05 9:30 am - 10:30 am

with

Brooke

Degnan




Thu

Dec 07 6:00 am - 7:00 am

with

Joscelyn

Gann




Mon

Dec 11 8:30 am - 9:30 am

with

Brooke

Degnan




Tue

Dec 12 9:30 am - 10:30 am

with

Brooke

Degnan




Thu

Dec 14 6:00 am - 7:00 am

with

Joscelyn

Gann




Mon

Dec 18 8:30 am - 9:30 am

with

Brooke

Degnan




Tue

Dec 19 9:30 am - 10:30 am

with

Brooke

Degnan




Thu

Dec 21 6:00 am - 7:00 am

with

Joscelyn

Gann




Mon

Dec 25 8:30 am - 9:30 am

with

Brooke

Degnan




Tue

Dec 26 9:30 am - 10:30 am

with

Brooke

Degnan




Thu

Dec 28 6:00 am - 7:00 am

with

Joscelyn

Gann




Mon

Jan 01 8:30 am - 9:30 am

with

Brooke

Degnan




Tue

Jan 02 9:30 am - 10:30 am

with

Brooke

Degnan




Thu

Jan 04 6:00 am - 7:00 am

with

Joscelyn

Gann