Fusion Fire
This class is taught by: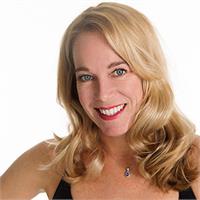 "Fusion clients are hands down, the most dedicated and motivated in KC!"
Our resident mix-master full of remixes to get the sweat dripping ("my faves are either Katy Parry or Kelly Clarkson"), Amy likes a good mix of cardio & toning to give an overall body workout every time. "Teaching fitness is like the best of both worlds," she says, "you improve the overall fitness and mental wellness of your clients, while simultaneously the energy and feedback you receive from them elevates and inspires you - it's a win, win!" Passionate about leading from her days as a high school teacher, Amy knows how to get the room going and doesn't stop until the beloved child's pose at the end. Her classes are full of energy and toning moves - the obliques will most always be remembered the next day.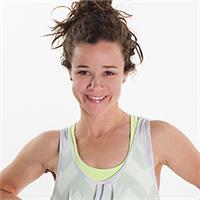 "There is an energy at Fusion that is unique to anywhere else I've been - people here want to succeed, and they want everyone else around them to succeed as well."
Anne's mellow presence quickly turns to work mode when the studio doors shut and the music blares. Her creative movements flow from one body part to the next, burning out muscle groups and spiking the heart rate quickly. "I love the clients here because a)they work harder than anywhere I've ever seen, and b)they come game for anything." As a client she made sure to mix her classes and "never to get in a routine of just taking one style of class," so as an instructor she knows the importance of changing it up from one hour to the next. "The culture here is unmatched - with all of us from the instructors to the clients being genuinely excited to be here - we get the job done each time."
Just when you thought it couldn''t get much tougher, we created this HOT MESS. The room is heated - the moves are tough and the outcome is beautiful! Fusion Fire is the epitomal combination to gain long lean muscles and melt away unwanted areas. The room will be heated to 95 degrees allowing your muscles to stretch and increase flexibility. Impact free movement combined with position holds and pulses will get your body into it''s HOTTEST shape ever! THIS IS CLASS IS ADVANCED! Not for the weak hearted or first timer. This is a 45 minute class.
Upcoming classes:
Sign Up

Sun

Nov 26 2:00 pm - 2:45 pm

with

Amy

Person




Sign Up

Thu

Nov 30 9:40 am - 10:25 am

with

Anne

Lock




Sign Up

Sun

Dec 03 2:00 pm - 2:45 pm

with

Amy

Person




Thu

Dec 07 9:40 am - 10:25 am

with

Anne

Lock




Sun

Dec 10 2:00 pm - 2:45 pm

with

Amy

Person




Thu

Dec 14 9:40 am - 10:25 am

with

Anne

Lock




Sun

Dec 17 2:00 pm - 2:45 pm

with

Amy

Person




Thu

Dec 21 9:40 am - 10:25 am

with

Anne

Lock




Sun

Dec 24 2:00 pm - 2:45 pm

with

Amy

Person




Thu

Dec 28 9:40 am - 10:25 am

with

Anne

Lock




Sun

Dec 31 2:00 pm - 2:45 pm

with

Amy

Person




Thu

Jan 04 9:40 am - 10:25 am

with

Anne

Lock




Sun

Jan 07 2:00 pm - 2:45 pm

with

Amy

Person




Thu

Jan 11 9:40 am - 10:25 am

with

Anne

Lock




Sun

Jan 14 2:00 pm - 2:45 pm

with

Amy

Person




Thu

Jan 18 9:40 am - 10:25 am

with

Anne

Lock




Sun

Jan 21 2:00 pm - 2:45 pm

with

Amy

Person




Thu

Jan 25 9:40 am - 10:25 am

with

Anne

Lock




Sun

Jan 28 2:00 pm - 2:45 pm

with

Amy

Person