InTENse - wear sneakers
This class is taught by: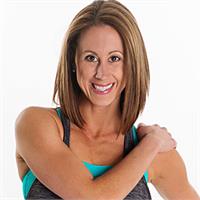 "On our mats, we're all working towards the same goal of improving ourselves so we can better contribute to our families, jobs and communities… it's so much more than just a workout."
A powerhouse not to be taken lightly, Sadie rocks our studios with her tough coaching and even tougher moves - but clients love a 'Sadie class' to strengthen more than just their bodies. "The passion, positivity, and clarity I gain from our studios is unmatchable and makes me thrive," she says, "I couldn't imagine my life without this community of women who support each other without judgment." Following her son's diagnosis of leukemia, she witnessed the full effect of such a supportive community - and knows our clients come to Fusion not only to get the best workout in KC, but as an addition to, and to gain encouragement for, their lives.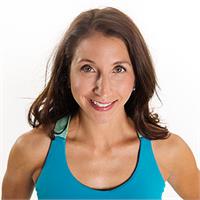 "I love how strong I feel punching, kicking, and sweating with a bunch of bad a$$ women!"
Erica is known for her intense, push-you-past-your-limits cardio classes - and she loves every minute of it. "There's never been a time when I've walked out of the studio not feeling better than when I'd walked in - the energy, positivity, and overall awesomeness of our clients is contagious!" Whether its helping a newbie set-up for class or persuading a regular to jump higher or faster, Erica is ever-present and zips throughout the room busting out burpees right next to clients to keep them going. "I absolutely love our environment here of kindness, acceptance, and total support. It pushes me to want to be my best every single day."
10, 10, 10 is InTENse! This class is structured to provide 10 minutes of cardio, with 10 minutes of arms and 10 minutes of buns or abs, twice through!
Upcoming classes:
Fri

May 26 8:20 am - 9:20 am

with

Sadie

Durbin




Sign Up

Wed

May 31 8:30 am - 9:30 am

with

Erica

Creger




Sign Up

Fri

Jun 02 8:20 am - 9:20 am

with

Sadie

Durbin




Sign Up

Wed

Jun 07 8:30 am - 9:30 am

with

Erica

Creger




Sign Up

Fri

Jun 09 8:20 am - 9:20 am

with

Sadie

Durbin




Wed

Jun 14 8:30 am - 9:30 am

with

Erica

Creger




Fri

Jun 16 8:20 am - 9:20 am

with

Sadie

Durbin




Wed

Jun 21 8:30 am - 9:30 am

with

Erica

Creger




Fri

Jun 23 8:20 am - 9:20 am

with

Sadie

Durbin




Wed

Jun 28 8:30 am - 9:30 am

with

Erica

Creger




Fri

Jun 30 8:20 am - 9:20 am

with

Sadie

Durbin




Wed

Jul 05 8:30 am - 9:30 am

with

Erica

Creger




Fri

Jul 07 8:20 am - 9:20 am

with

Sadie

Durbin




Wed

Jul 12 8:30 am - 9:30 am

with

Lindsay

Vise




Fri

Jul 14 8:20 am - 9:20 am

with

Sadie

Durbin




Wed

Jul 19 8:30 am - 9:30 am

with

Erica

Creger




Fri

Jul 21 8:20 am - 9:20 am

with

Sadie

Durbin




Wed

Jul 26 8:30 am - 9:30 am

with

Erica

Creger




Fri

Jul 28 8:20 am - 9:20 am

with

Sadie

Durbin




Wed

Aug 02 8:30 am - 9:30 am

with

Erica

Creger