spinTENse - Cycle Class
This class is taught by: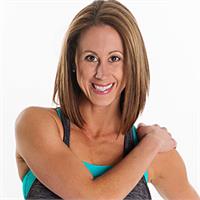 "On our mats, we're all working towards the same goal of improving ourselves so we can better contribute to our families, jobs and communities… it's so much more than just a workout."
A powerhouse not to be taken lightly, Sadie rocks our studios with her tough coaching and even tougher moves - but clients love a 'Sadie class' to strengthen more than just their bodies. "The passion, positivity, and clarity I gain from our studios is unmatchable and makes me thrive," she says, "I couldn't imagine my life without this community of women who support each other without judgment." Following her son's diagnosis of leukemia, she witnessed the full effect of such a supportive community - and knows our clients come to Fusion not only to get the best workout in KC, but as an addition to, and to gain encouragement for, their lives.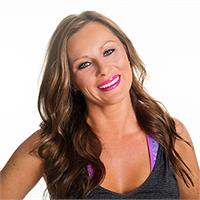 "The Fusion community is such a rare find - our environment of support, encouragement and kindness is so incredibly special and has made my life so much richer."
Hugely passionate about helping others find their own strength from the years she has spent building her own, Jos brings her heart and soul to every class and client. Her dedicating energy in classes and our AmpCamp program radiates her love of fitness as a way to challenge ourselves, be stronger than yesterday, and push past our self-made limitations. AmpCamp coaching close to her heart, she teaches clients about the importance of pushing through struggles - whatever they may be - coming out on the other side, she says, exposes our weaknesses, rips open battles scars we need to heal and forces us to be the very strongest that we can be. Jos stresses the importance of being grateful each day for our healthy bodies by taking care of them through fitness, nutrition, and self appreciation. "I firmly believe the strength and discipline cultivated in our studios translates to real life growth - fitness is about so much more than skinny jeans or a number on the scale."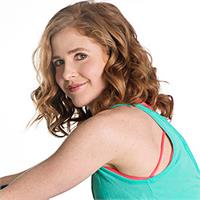 "I love using my creative side to plan music and movements that keep people going while adding a few surprises and maybe some laughs along the way."
Betsy's spin classes are planned with the goal of encouraging clients to give their all - from her fun music to her spunky southern charm, she gives a great workout with an extra dose of motivation to go forth and conquer - big or small feats. "I really like creating my classes to provide an empowering experience for clients," helping them to see their strength in what it takes to get through an intense hour of Fusion Fly - and how it can be shown in other life challenges. "It is my job to encourage clients to be their best, but in all honesty, they give me such strength too and I love working in an environment that radiates good will - it's wonderful to be surrounded daily by such a spirit of generosity."
Burn fat and work your arms and abs to the max. You'll be on and off the bike in 10 minute increments throughout this power hour. This full body workout rotates between spin and mat drills.
Upcoming classes: