Endurance Ride - Cycle Class
This class is taught by: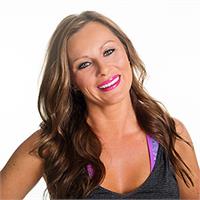 "The Fusion community is such a rare find - our environment of support, encouragement and kindness is so incredibly special and has made my life so much richer."
Hugely passionate about helping others find their own strength from the years she has spent building her own, Jos brings her heart and soul to every class and client. Her dedicating energy in classes and our AmpCamp program radiates her love of fitness as a way to challenge ourselves, be stronger than yesterday, and push past our self-made limitations. AmpCamp coaching close to her heart, she teaches clients about the importance of pushing through struggles - whatever they may be - coming out on the other side, she says, exposes our weaknesses, rips open battles scars we need to heal and forces us to be the very strongest that we can be. Jos stresses the importance of being grateful each day for our healthy bodies by taking care of them through fitness, nutrition, and self appreciation. "I firmly believe the strength and discipline cultivated in our studios translates to real life growth - fitness is about so much more than skinny jeans or a number on the scale."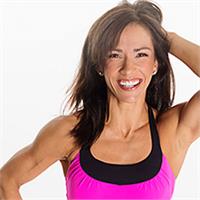 "I love the fast paced, high intensity but very intentionally planned classes with no wasted time - the atmosphere is so fun and encouraging."
A self-professed "cardio junkie," Becca loves to bring the energy and get clients moving. "I like to jump in, get super sweaty, heart pounding, high intensity, energetic, fast paced, and "get it done" in one hour," she says, and she's not exaggerating. Clients love how her fitness fanatic side is rounded out with her positive attitude, always willing to stay and chat, sharing her continuing search for self acceptance and love that we are all searching for. "We aren't defined by what we do (accomplishes or failures), by what we have or don't have, or what others think about us. Fusion is full of encouragement to push ourselves further than we normally would - such a positive environment for challenge and growth!"
Endurance Ride is 60 minutes of pure endurance building, pure cycling. Come committed to an hour of hills, sprints, jumps, black lights and music so inspiring it will keep your legs moving the full hour.
Upcoming classes:
Waitlist

Sun

Oct 21 8:00 am - 9:00 am

with

Joscelyn

Gann




Sign Up

Sun

Oct 28 8:00 am - 9:00 am

with

Becca

Parisi




Sun

Nov 04 8:00 am - 9:00 am

with

Becca

Parisi




Sun

Nov 11 8:00 am - 9:00 am

with

Becca

Parisi




Sun

Nov 18 8:00 am - 9:00 am

with

Becca

Parisi




Sun

Nov 25 8:00 am - 9:00 am

with

Becca

Parisi




Sun

Dec 02 8:00 am - 9:00 am

with

Becca

Parisi




Sun

Dec 09 8:00 am - 9:00 am

with

Becca

Parisi




Sun

Dec 16 8:00 am - 9:00 am

with

Becca

Parisi




Sun

Dec 23 8:00 am - 9:00 am

with

Becca

Parisi




Sun

Dec 30 8:00 am - 9:00 am

with

Becca

Parisi




Sun

Jan 06 8:00 am - 9:00 am

with

Becca

Parisi




Sun

Jan 13 8:00 am - 9:00 am

with

Becca

Parisi




Sun

Jan 20 8:00 am - 9:00 am

with

Becca

Parisi




Sun

Jan 27 8:00 am - 9:00 am

with

Becca

Parisi




Sun

Feb 03 8:00 am - 9:00 am

with

Becca

Parisi




Sun

Feb 10 8:00 am - 9:00 am

with

Becca

Parisi




Sun

Feb 17 8:00 am - 9:00 am

with

Becca

Parisi