Jenn Marasco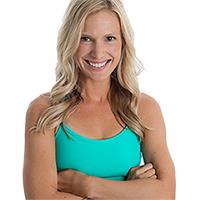 Jenn Marasco instructs the following:
This 45-minute class is a Hiit! Hustle your way through this high intensity interval training session. The perfect combination of cardio intervals and muscle-specific toning will keep your heart rate guessing for max results.




All the goodness of Barre packed into 45 minutes! Make the most of your workout and tone your body with this efficiently planned class, focusing on isolation and burnout, you'll be glad you came to our barre!




Punch, kick and burn your way through this hot and sweaty class. Throw down 30 minutes of heart-pumping cardio followed by 30 minutes of technique-driven toning.




This high energy class creates a lean, firm, sculpted body. Our barre class is a combination of isolated muscle burnout and low-impact cardio. This effective combination is one of our original creations to shock your body!