Lindsay Vise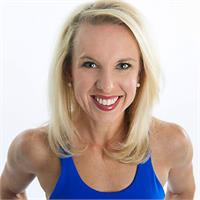 Lindsay Vise instructs the following:
Our professional mix masters have created the ultimate workout formula! You will be drenched in sweat during this one hour elite body shaping & mind-blowing class. Our combination of 15 minute increments of Bikini Boot Camp, Fusion Mix, HIIT (high intensity interval training), and Fusion promises to torch fat, tone muscles, and leave you in tip-top shape both mentally and physically.




In it to win it! This 45-minute class leads off with 30 minutes of heart pumping bikini bootcamp and wraps with 15 minutes of total ab dedication. The full body workout without taking a full hour.




This 45-minute class is a Hiit! Hustle your way through this high intensity interval training session. The perfect combination of cardio intervals and muscle-specific toning will keep your heart rate guessing for max results.




Wear your shoes and get ready for anything! Your instructor is bringing all her love... so bring your game face! Whatever the pick for the day, it will leave feeling fit and strong!