Lindsay Vise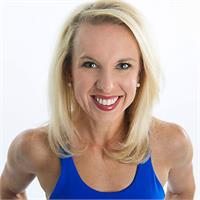 Lindsay Vise instructs the following:
This 45-minute class is a Hiit! Hustle your way through this high intensity interval training session. The perfect combination of cardio intervals and muscle-specific toning will vary your heart rate for max results. This class will create a calorie burn that lasts all day!




Max Out your muscles + Challenge your cardio vascular endurance. This class is interval based. Using 10 LB weights for dedicated movement to sculpt muscle. Interval cardio burst are interwined to burn fat. This class will increase muscle, joyfulness, and all over happiness!




Our professional mix masters have created the ultimate workout formula! You will be drenched in sweat during this one hour elite body shaping & mind-blowing class. Our combination of 15 minute increments of Bikini Boot Camp, Fusion Mix, HIIT (high intensity interval training), and Fusion promises to torch fat, tone muscles, and leave you in tip-top shape both mentally and physically.




Tabatas offer a challenging workout for those who crave the cardio high! This class combines high-intensity exercises performed for 20 seconds with 10 second toning periods between rounds. We lace each tabata round with muscle-specific toning to achieve max results from this hour workout.




Punch, kick and burn your way through this hot and sweaty class. Throw down 30 minutes of heart-pumping cardio followed by 30 minutes of technique-driven toning.