Katy Rottinghaus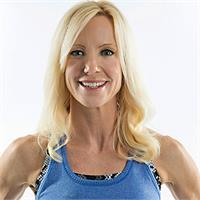 Katy Rottinghaus instructs the following:
Max Out your muscles + Challenge your cardio vascular endurance. This class is interval based. Using 10 LB weights for dedicated movement to sculpt muscle. Interval cardio burst are interwined to burn fat. This class will increase muscle, joyfulness, and all over happiness!




In it to win it! This 45-minute class leads off with 30 minutes of heart pumping bikini bootcamp and wraps with 15 minutes of total ab dedication. The full body workout without taking a full hour.