Shannon O'Neill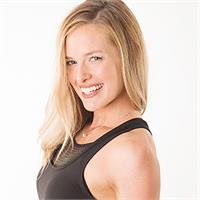 Shannon O'Neill instructs the following:
Our professional mix masters have created the ultimate workout formula! You will be drenched in sweat during this one hour elite body shaping & mind-blowing class. Our combination of 15 minute increments of Bikini Boot Camp, Fusion Mix, HIIT (high intensity interval training), and Fusion promises to torch fat, tone muscles, and leave you in tip-top shape both mentally and physically.




This high energy class creates a lean, firm, sculpted body. Our barre class is a combination of isolated muscle burnout and low-impact cardio. This effective combination is one of our original creations to shock your body!




This yoga flow will help you strengthen and lengthen your entire body! In true Fusion Fitness style, your heart rate will be elevated and sweat will roll off your brow. You'll also get to restore and stretch, leaving you feeling energized and strong.




This class will elevate your fitness by maximizing heart rate and increasing endurance, balance, flexibility, and strength all in one. Start with 30 minutes of cardio kickboxing ... squat, jump, kick, and jab yourself into a sweaty mess. Take a quick ZEN turn into and slow down and strengthen with 30 minutes of power yoga flow. Leave feeling sweaty, strong, and rejuvenated.




Stretch Lab! Feel good. Restore, revive, and realign your body with Stretch Lab. Improve your posture and prevent injury with this 25-minute stretch sequence. Stretching is just as important as sweating. This is a game changer.