Shannon O'Neill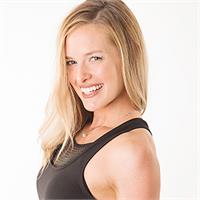 Shannon O'Neill instructs the following:
This class will elevate your fitness by maximizing heart rate and increasing endurance, balance, flexibility, and strength all in one. Start with 30 minutes of cardio kickboxing ... squat, jump, kick, and jab yourself into a sweaty mess. Take a quick ZEN turn into and slow down and strengthen with 30 minutes of power yoga flow. Leave feeling sweaty, strong, and rejuvenated.




This powerful, quick-paced body sculpting class rapidly transitions through targeted sequences to elongate and tone your entire body. Our original creation, this class upholds high standards to challenge you beyond your limits.




This high energy class creates a lean, firm, sculpted body. Our barre class is a combination of isolated muscle burnout and low-impact cardio. This effective combination is one of our original creations to shock your body!




This yoga flow will help you strengthen and lengthen your entire body! In true Fusion Fitness style, your heart rate will be elevated and sweat will roll off your brow. You'll also get to restore and stretch, leaving you feeling energized and strong.




All the goodness of Barre packed into 45 minutes! Make the most of your workout and tone your body with this efficiently planned class, focusing on isolation and burnout, you'll be glad you came to our barre!