Shannon O'Neill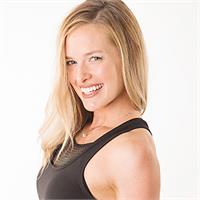 Shannon O'Neill instructs the following:
This high energy class creates a lean, firm, sculpted body. Our barre class is a combination of isolated muscle burnout and low-impact cardio. This effective combination is one of our original creations to shock your body!




This yoga flow will help you strengthen and lengthen your entire body! In true Fusion style, your heart rate will be up and sweat will roll off your brow. You'll also get to restore and stretch, leaving you feeling energized and ready for your day!




Wear your shoes and get ready for anything! Your instructor is bringing all her love... so bring your game face! Whatever the pick for the day, it will leave feeling fit and strong!