Ami Kujawa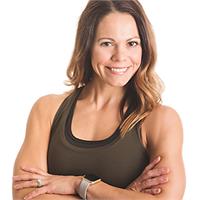 Ami Kujawa instructs the following:
Punch, kick and burn your way through this hot and sweaty class. Throw down 30 minutes of heart-pumping cardio followed by 30 minutes of technique-driven toning.




In it to win it! This 45-minute class leads off with 30 minutes of heart pumping bikini bootcamp and wraps with 15 minutes of total ab dedication. The full body workout without taking a full hour.




All the goodness of Barre packed into 45 minutes! Make the most of your workout and tone your body with this efficiently planned class, focusing on isolation and burnout, you'll be glad you came to our barre!




This class is a blast as you hop back and forth between cardio sequences and toning moves at the barre. The muscle group focus is strategic to maximize your workout and to keep your mind and heart rate guessing all hour!