Ami Kujawa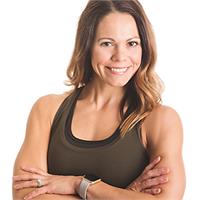 Ami Kujawa instructs the following:
In it to win it! This 45-minute class leads off with 30 minutes of heart pumping bikini bootcamp and wraps with 15 minutes of total ab dedication. The full body workout without taking a full hour.




This no jumping, heart-pumping hour will alternate between

no-impact aerobic cardio intervals and arm and ab toning sequences. Perfect for newbies or Fusion veterans looking to increase effectiveness and body awareness, this class will simplify choreography and hone in on form. This class will shock your body, expect to feel your hard work the next day!




This high energy class creates a lean, firm, sculpted body. Our barre class is a combination of isolated muscle burnout and low-impact cardio. This effective combination is one of our original creations to shock your body!