Julie Schultz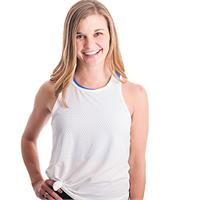 Julie Schultz instructs the following:
This high energy class creates a lean, firm, sculpted body. Our barre class is a combination of isolated muscle burnout and low-impact cardio. This effective combination is one of our original creations to shock your body!




Max Out your muscles + Challenge your cardio vascular endurance. This class is interval based. Using 10 LB weights for dedicated movement to sculpt muscle. Interval cardio burst are interwined to burn fat. This class will increase muscle, joyfulness, and all over happiness!