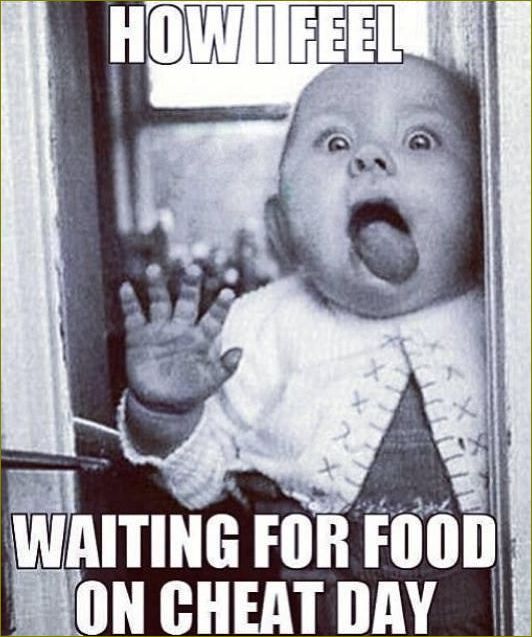 You know we all splurge, we've all got to have that little fix once in a while ... but when you're in front of tons of women everyday in your Lulu's you find ways to make the splurges less... splurgy. Read about our instructor's favorite ways to hack whatever calorie bomb is tempting them... and get ideas on how to find and keep that sweet balance between "Treat yo'self" and "Omg what have I done?!"

Erica
The calorie bomb that I now forbid myself from eating are my kids leftovers and snacks. When my kids are done eating I have them dump their leftovers in the trash and stack their plates in the dishwasher so that I don't find myself picking off of their plates. Numerous small bites here and there throughout the day can add up.

Save your calories for something you really want to eat!

Francie
Well this was the theme of my whole early 20's .... I thought I was so healthy ;0) YEAH RIGHT! I'd probably say vanilla yogurt parfait is a HUGE sugar, calorie, carb killer. I used to order these every time I went out to breakfast. Little did I know that the granola was packed with sugar and tons of carbs and the yogurt was FULL fat with some sort of fake fruit in it that was totally processed.

I was so bummed when I really started to connect the dots on how crappy this was for me.

I decided to go ahead and switch it up a bit but not completely lose the lust of this delicious treat. I now use non-fat plain greek yogurt and mix a little Trivia in it to sweeten it up. Then I cut up a few strawberries, throw in some blueberries and then finally top it off with a 1/4 cup of Special K's granola OR just some Special K plain old cereal....just for the texture/crunch! It's about 1/3 of the calories and equally as satisfying!



Sadie
Instead of chips and salsa, I'll cut thick cucumbers and use as a "chip" - actually awesome if you have good, fresh salsa!
I never buy salad dressing, I always make my own so I know exactly what's in it. Typically I keep it simple and use lemon zest, lemon juice, rice vinegar, maybe a little honey if I feel like it and a splash of olive oil. Using different kinds of vinegars is a great way to mix it up and add tons of flavor.
I completely love banana bread... I feel like the cravings for this hits in the winter, usually around like 10a or 3p with a big cup of coffee. As much as I love it,
I can't bring myself to waste 400+ calories on a slice at Starbucks
, so here's my version. I also like to make mini muffins instead of normal size.

Banana Muffins:
These muffins are my go-to for bakery cravings.
I'll admit, the full-fat version is better ;-) BUT these are a close second and they satisfy my cravings!
1/2 cup whole wheat flour
1/2 cup all-purpose flour
1 tsp baking powder
1/2 tsp baking soda
1 TBSP flax seed (optional)
Pinch of kosher salt
1 cup mashed ripe banana (about 2 medium bananas)
1/4 cup sugar
1/4 cup applesauce
1 egg
1/2 teaspoon vanilla
Mix dry ingredients. Beat banana, sugar, egg, vanilla; stir in applesauce
Combine with dry ingredients. Bake at 350 degrees for 15-20 minutes.


Right before I started at Fusion I was obsessed with Zone bars. The chocolate caramel ones. I remember thinking how lucky I was that something so healthy and nutritious could taste like a Snickers. I would eat two a day. I noticed some weight creeping on and did a little investigating and found out I was pretty much eating two candy bars a day. Ugh! I had to break up with those tasty little suckers right away. I replaced them with an actual healthy meal (turkey or veggie wrap) - and while the wraps didn't taste near as good as those Zone bars, my jeans fit better so it was worth it! I still think about those Zone bars sometimes. So bad but so good!!!

Shauna P
I put less sugar in muffins and sub whole wheat flour or mix half regular flour with half whole wheat.
Instead of sugar in coffee I sprinkle cinnamon and a little bit of skim milk.
Skinnier for the waist and wallet than a Starbucks bomb!
If you don't want to make adjustments just portion control the bad stuff :) And also w
hen you go out to dinner...don't be fooled! Ask for no butter (sometimes they add butter on everything especially veggies when you think you're being healthy!)

Brooke
I used to convince myself that everything from the Whole Foods bakery was great to splurge on - because everything's healthy from there, right?! ;0 But don't be fooled, nothing that delicious could be super great for you (fine to eat on occasion, of course.) Another thing that's helped has been chains like Panera and Starbucks are now listing the calorie content of everything up on the menu - so even if that muffin or Salted Caramel Mocha is calling your name, it's harder to cave when the damage is right there in front of you.
That being said, the previously mentioned amazing drink from Starbucks can always be hacked with skim milk & no whipped cream...
Also, don't get caught up in the 'everything gluten-free is healthy' trap. Gluten-free cookies are still cookies... I don't buy those products but instead choose the real food version - spaghetti squash instead of GF noodles, etc.

Liz
An easy habit to get into is going to "bars" - granola, energy, power whatever you call them.

The fat and calories you're consuming in some of the bars, you should just have a Snickers bar instead, they are that useless.

(See above!) Just tell yourself - what "fuels" my body?!? Be careful and check the labels, and as much as possible (I know they can work great in a jam), avoid the quick fix and eat whole, real foods instead!

Becca
A long time ago I used to eat cereal for breakfast all the time and for a snack. It seemed healthy and had lots of fiber but was a huge calorie, sugar and carb bomb!

I just don't do it now.

Easy when I can read on the label the crazy amount of sugar in just one serving!

Katie H
When I am stressed or bored or tired or hungry, I reach for the chocolate chip bag.
I LOVE chocolate (especially the Trader Joe's Semi-Sweet Chocolate Chunks). However, in my weakness, the entire bag disappears and I didn't even use them to make cookies as intended, right?! OR another calorie bomb ... spoonfuls of peanut butter (LOTS of spoonfuls) ... This snack has been my go to for a while. I LOVE it - it's just the right amount of salty and sweet. I adjust the recipe slightly and sometimes replace peanut butter with Justin's Almond butter. Also, I often use just enough honey to taste instead of the maple syrup.
P.S. Everything in moderation, right ... a couple of dark chocolate chips on top to satisfy that chocolate craving...Perfect little snack for that peanut butter / chocolate need!
Creamy Peanut Butter Dip and Apple Slices
Adapted from PopSugar
6 ounces nonfat vanilla Greek yogurt 1 tablespoon natural peanut butter (or almond butter) 1/2 tablespoon organic maple syrup (or honey) 1/8 teaspoon cinnamon
Mix all the ingredients in a bowl. Serve with apple slices.

Amy P
Guilty Pleasure - Wasabi Peas! Until I found out they were frequently fried & loaded with salt and calories. So, freeze-dried peas, like the ones from Just Tomatoes, Etc.!, are crunchy and delicious like wasabi peas, but without all the fat and excess calories. I take those and lightly spray with non-stick spray (optional), then sprinkle on wasabi powder and/or any favorite seasoning. Also you can broil garbanzo beans and season for a similar effect. Mix either with air-popped popcorn and you have a filling snack with a 1/4 of the calories.

Betsy W
My calorie splurge usually consists of dark chocolate, almond butter and peanut butter as I can always find a way to spin the "health" benefits of these treats! I am a big baker though, and I've found that subbing applesauce for vegetable oil, and even using dairy free butter and cream cheeses, can make a world of difference in the number of calories we consume when eating delicious desserts. Here's one of my favorite recipes subbing a few of these things.
You can't do much about the sugar, but when you know you are going to splurge on a piece of carrot cake, try to cut back on your sugar intake the rest of the day.
Everything in moderation and enjoy!

Carrot Cake
Cake:
1 1/2 cup applesauce (instead of corn oil)
4 eggs (or 2 eggs and 4 egg whites)
1 teaspoon vanilla
2 cups sugar
2 cups flour
2 teaspoons cinnamon
1/2 teaspoon salt
(I often omit the salt from my baking recipes!)
1 teaspoon baking powder
1 teaspoon baking soda
3 cups raw grated carrots
Frosting:
1/2 cup butter (I am lactose intolerant, so I like to use Earth Balance soy and dairy free.
You can usually find this at Whole Foods.)
8 oz. cream cheese (Diaya dairy free cream cheese is great!
The only thing to note is that the consistency is a little less firm.
After frosting the cake, let it refrigerate for 24 hours,
and then no one will be able to tell the difference!!)
1 teaspoon vanilla
1 lb. box of powdered sugar
1 cup chopped raw pecans
Baking Instructions:
Beat together applesauce, eggs, vanilla and sugar.Sift together the flour, cinnamon, salt, baking powder, and baking soda. Add carrots to creamed ingredients. Add dry ingredients. Grease a 9"x13" baking pan and bake at 350 degrees for 25-30 minutes. To make frosting, blend butter, cream cheese and vanilla. Add powered sugar and beat well. Add chopped pecans and spread on cake.
Darby
And last but not least, we have to include something to get that pumpkin-flavored fix for the fall, right? These are
great little cookies with only 42 calories
per "blob"! Have these on hand so you don't go overboard on everything orange - tempting you in the grocery stores, restaurants & media.
Ingredients:
1 cup of whole wheat flour
1 cup of all purpose flour
1 cup of white sugar
1 teaspoon baking powder
1 teaspoon baking soda
2 teaspoons of pumpkin pie spice
1/8 teaspoon of sea salt
1/2 cup of unsweetened apple sauce
1 teaspoon of almond extract (you can use vanilla if you prefer)
1 cup of canned pumpkin (not pumpkin pie mix)
Cooking spray
How to Make Them:
Preheat oven to 350. Grease a cookie sheet with cooking spray.
Cream sugars, applesauce, pumpkin and almond or Vanilla extract together.
In another bowl, mix flours, baking soda, baking powder, salt and spice. Once mixed, add to the wet stff.
Form little blobs and bake for 15 – 18 minutes, or until browned.