INSANITY: DOING THE SAME THING OVER AND OVER AGAIN AND EXPECTING DIFFERENT RESULTS – ALBERT EINSTEIN
We've heard this message a hundred times but still find ourselves getting stuck in a rut. It's easy to do - you find a schedule and stick with it because it takes less time than being creative with a new plan every week. But when we talk fitness, we refuse to let this become part of our game at Fusion Fitness - our entire method is centered around avoiding this rut! Here's how:
SHOCK YOUR BODY is our philosophy. We believe in this not only during every hour of each class we teach but also in how we build our entire class schedule and business model. If you want to see different results, you have to mix up your routine. Take advantage of all the different types of classes, and different instructors to ensure your body is being challenged in different ways each day. If not, over time, your body doesn't have to work as hard to complete the same exercises over and over and your results will suffer. Read more from My Fitness Pal about killing it with a mixed up routine!
LONG AND LEAN IS THE NAME OF OUR GAME.

At Fusion we want to develop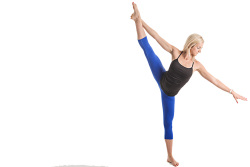 your body as a strong, feminine woman - and we do this by using low weights, high reps, our own body weight, and an always-changing variety of movements to create long, lean muscle and to achieve an intense and effective workout. Our instructors receive over two months of one-on-one training to learn how to create our custom and unique sequences geared towards strengthening our clients. There are no canned classes in this joint – each instructor designs their classes with this aim in mind, new and fresh everyday!
HIGH HEART RATE DOESN'T ALWAYS EQUAL HIGH RESULTS. With so
many workout junkies consumed with their latest calorie count/heart rate monitor, we've seen the industry shift to a high-cardio obsession. Don't get us wrong, we love that cardio high and the endorphins that come with it, but we also love the balance backed up by loads of research (check out this article in Runner's World) that the 80/20 rule should apply to your workouts too. Your intensity levels should be at the highest 20% of the time, and then 80% of the time you can work for more endurance building, strengthening exercises to allow your body to achieve max results. This is why most of our cardio classes include toning components. If you love to spin/run, challenge your body with more toning in classes such as Fusion, Barre, Yoga Fusion Style and Fusion Mix.
DON'T GIVE UP. The "group" in group exercise is a key component. We play off that component and encourage our clients to encourage each other - it's a "Build a Sister Up" kind of thing! When you are about to give up, look at the girl kicking a$$ across the room - find her determination and use that to build up your own will to fight. Before you know, that girl that was kicking a$$ will be looking to you to keep her going. It's all about the energy - what you give is what you get. We continually encourage our clients to fill the room with their positive energy. A smile on your face helps too!