WORKSHOPS

We are always looking for new ways to challenge your workouts and to keep your fitness routine fresh! Workshops are typically 60 to 90 minutes and are usually designed for an advanced workout. We like to mix it up by focusing on specific muscle groups, holding the workshops outdoors, creating partner workouts or adventuring around our city and working out at KC hotspots.

Workshops are often setup for fundraising efforts and are priced separate from your regular membership. Keep your eye on our workshop schedule below for these awesome sessions that are guaranteed to Shock Your Body!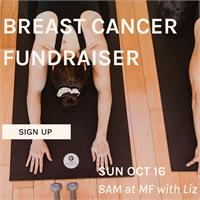 Restorative Yoga - Akins Family Fundraiser

with

Mendi

Eskew

at Mission Farms
Sun, Oct 21, 2018 at 12:15 pm - 1:15 pm
Showing our love & support for a member of our community in the time of need is something humans should just do! Thank you for joining us to help support the Akins family by dedicating one hour of positive intentions through mindfulness with Restorative Yoga, led by Mendi Eskew.
Restorative Yoga eases stress by centering your breath and body - aligning the physical and mental by practicing stillness and gentle movement. Restorative yoga calms and reduces stress and anxiety as well as increases circulation and improves flexibility. This Yoga class will be for all levels.